Department of Veterinary Public Health & Epidemiology
About
---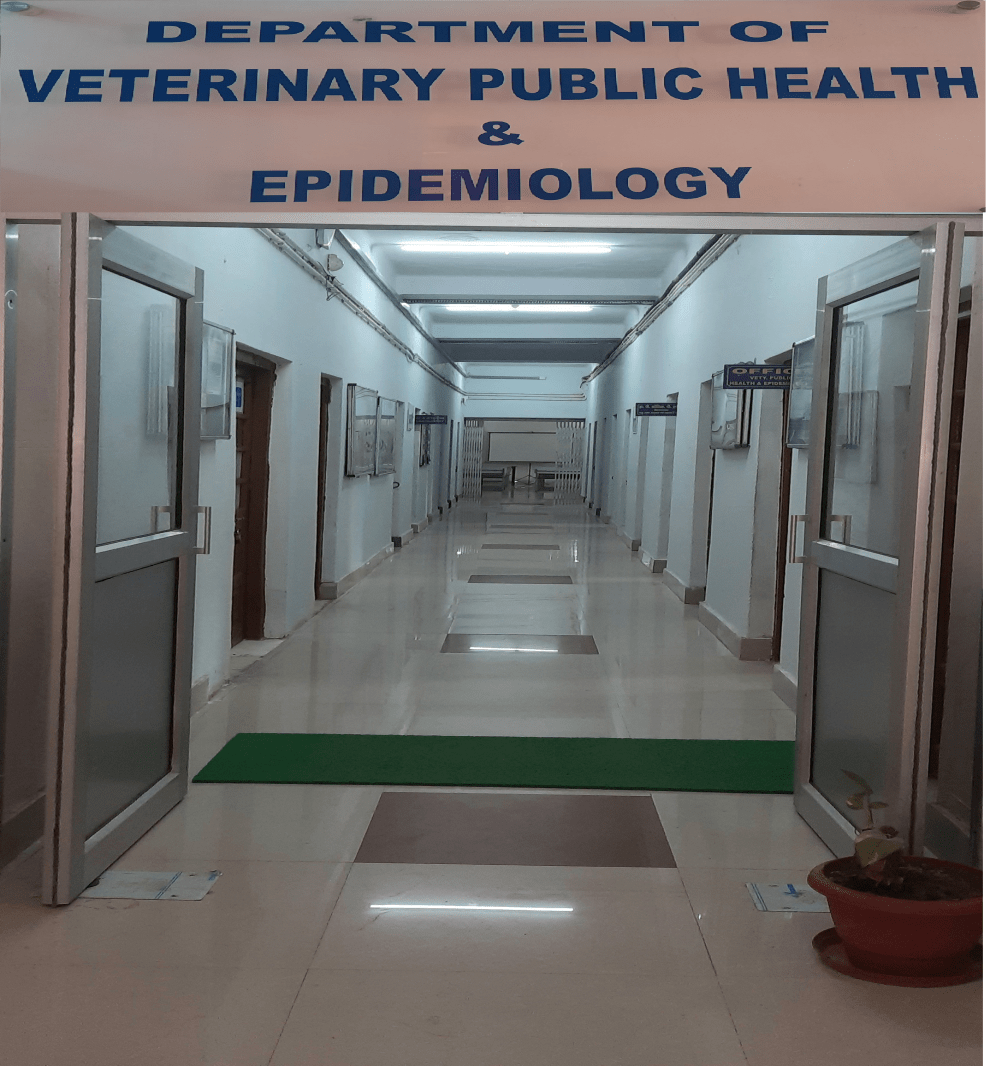 The Department of Veterinary Public Health was established in the year 1970, with the aim of teaching, research and extension in the field of zoonoses, environmental hygiene, food hygiene, food safety and public health. Latter on Epidemiology was also included and this department was renamed as Department of Veterinary Public Health and Epidemiology. The department offers undergraduate and post graduate courses in each semester/ academic year.  Besides teaching the department is also involved in active research activities in the field of zoonoses and food borne diseases. We also contribute in sensitizing public and mass awareness about the prevention and control of zoonotic diseases. The department has a well-equipped molecular laboratory for PG research besides the basic laboratory facilities for UG teaching. The data processing and programming unit with dedicated computer facility and internet connectivity has been established in the department for demonstration of epidemiological tools to the students.
Mandate
---
To cater the needs of teaching at Under-graduate and Post-graduate level in Veterinary Public Health & Epidemiology.

To conduct need-based researches in the field of One health, zoonoses and epidemiology, Food hygiene, Environmental hygiene and comparative medicine.

To conduct mass awareness of zoonoses prevention and control, food safety, importance of sanitation & hygiene and environmental safety.
Facilities
---
Molecular laboratory with PCR, Gel documentation, electrophoresis, refrigerated centrifuge, ELISA reader, shaker incubator etc.

Undergraduate laboratory with audio visual aids

Biosafety cabinet (level II) facility.

Data processing and programming unit with internet connectivity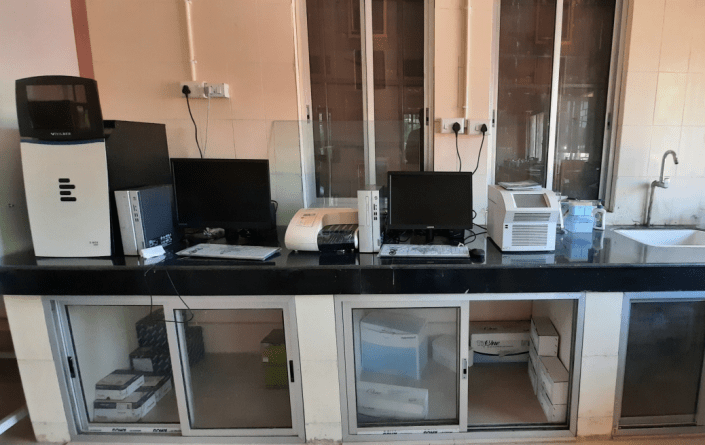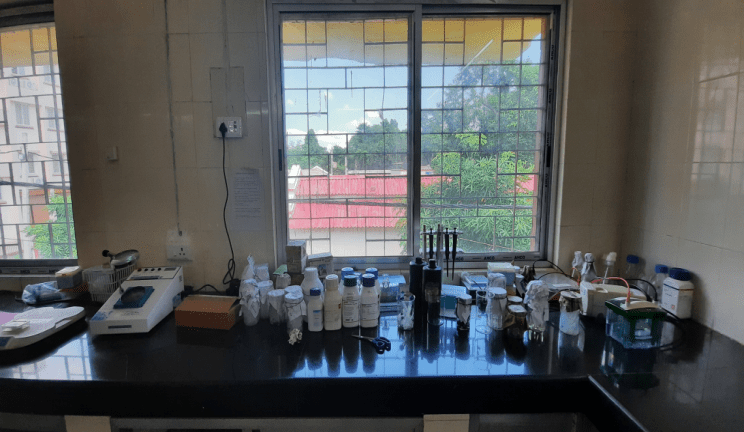 Academic Activities
---
U.G. Courses (As per VCI)
Sl. No.

Course Title/ Course No.

Credit hrs.

Semester/ Professional year

1.
 Environment and environmental hygiene
2+1
IX semester
2.
Veterinary Public Health & Epidemiology

UNIT-1 (Veterinary public health and food safety)
UNIT-2 (Veterinary  epidemiology)
UNIT-3 (Zoonotic diseases)
UNIT-4 (Environmental hygiene)

3+1
3rd professional year
MVSc. Courses (As per ICAR)
| | | |
| --- | --- | --- |
| Sl.No. | Course title/ course no. | Credit hrs. |
| 1. | Elements of veterinary public health | 1+1 |
| 2. | Bacterial and rickettsial agents of public health significance | 2+1 |
| 3. | Viral, fungal and parasitic agents of public health significance | 2+1 |
| 4. | Zoonoses and public health | 2+1 |
| 5. | Principles of food hygiene and safety | 2+1 |
| 6. | Food-borne infections and intoxications | 2+1 |
| 7. | Meat and milk hygiene | 2+1 |
| 8. | Environmental pollution and safety | 3+1 |
| 9. | Fish, fish products and seafood hygiene | 1+1 |
| 10. | Bioterrorism and disaster management | 1+1 |
| 11. | Master's seminar | 1+0 |
| 12. | Master's research | 20 |
PhD Courses (As per ICAR)
| | | |
| --- | --- | --- |
| Sl.No. | Course title/ course no. | Credit hrs. |
| 1. | Current topics in veterinary public health | 2+1 |
| 2. | Emerging and reemerging zoonoses | 2+1 |
| 3. | Quality control of animal food products | 2+1 |
| 4. | Occupational health hazards | 2+1 |
| 5. | Disposal and recycling of waste | 2+1 |
| 6. | Biohazards, biosecurity and disaster management | 2+0 |
| 7. | Food plant sanitation | 2+1 |
| 8. | Advances in environmental pollution control | 2+1 |
| 9. | Special problem | 0+2 |
| 10. | Doctoral seminar I | 1+0 |
| 11. | Doctoral seminar II | 1+0 |
| 12. | Doctoral research | 45 |
Research Activities
---
Research Activities
Completed Research Projects:
| | | | | |
| --- | --- | --- | --- | --- |
| Sl.No. | Title of the Project | Duration | Funding Agency | PI/CoPI |
| 1. |  Monitoring of microbiological quality of foods of animal origin with reference to E. coli and Salmonella | 2010-2013 | RAU PUSA | PI – Dr. P. Kaushik |
Ongoing Research Projects:
Sl. No.

Title of the Project
Duration
Funding Agency
PI/ CO PI
1.
AICRP on Animal disease monitoring and surveillance
2015
ICAR
Dr. Pankaj kumar-PI
Dr. P. Kaushik- CO PI
2.
Outreach programme of zoonotic diseases
2017
ICAR
Dr. Pradip ray –PI(RCER-ICAR)
Dr. P. Kaushik- CO PI
3.
 "Isolation and characterization of bacteriophage targeting food borne pathogens from sewage samples of livestock farm"
2019
BASU
Dr. Anjay – PI
Dr. P. Kaushik- CO PI
4.
Indian Network of Fisheries and Animal  Antimicrobial resistance (INFAAR)
2020
ICAR
Dr. P. Kaushik-  PI
Dr. Anjay- CO PI
Supporting Staff
---
| | | | |
| --- | --- | --- | --- |
| S. No | Name | Designation | Mobile No. |
| 1 | Shri Chedi Paswan | Laboratory Assistant | |
| 2 | Smt. Sugan Devi | Sweeper-cum-Attendant | 6205217973 |
Contact Details
---
Dr. Purushottam Kaushik
Assistant Professor & Head
Department of Veterinary Public Health & Epidemiology
Bihar Veterinary College, Patna – 14 (Bihar, India)
Contact No.: +91 7020456539
Email ID.: drkaushikvet@gmail.com