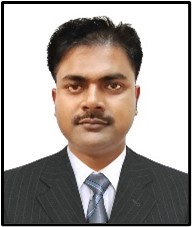 Name

:

Dr. Bhola Nath

Address

:

Assistant Professor




Department of Dairy Business Management




Sanjay Gandhi Institute of Dairy Technology,




Patna – 800014 (India)

E-Mail

:

bhola.sgidt@gmail.com / bnagstat@gmail.com

Phone

:

+91 8960956860
Brief Introduction:
Area of specialization:
Statistical Modelling

Time Series Analysis

Design of Experiment
Five Best Publications:
Dhakre, D.S., Bhattacharya, D. and Nath, Bhola. (2023). Analysis of Published works in Sangeet Galaxy e-Journal during 2012-2022: A Statistical Study. Sangeet Galaxy e-Journal, 12(1): 5-19.
Nath, Bhola and Bhattacharya, D. (2023). Trend analysis and forecast of rice productivity in India. Environment Conservation Journal, 24(1&2): 1-7.
Panda, D., Biswas, M.K., Nath, Bhola. (2022). Efficacy of organic supplements on bio-morphic attributes of milky mushroom. Scientist. 1(3): 3451-57.
Nath, Bhola and Bhattacharya, D. (2022). A study on trend and forecast of vegetable cultivation of West Bengal. Environment and Ecology, 40(3C): 1612-23.
Panda, D., Biswas, M.K. and Nath, Bhola. (2022). Evaluation of different substrates for spawn preparation of Calocybe indica and its impact on yield and biological efficiency. Agricultural Science Digest, 42(2): 152-158.
Honours and Awards:
Awardee of the university Gold Medal at graduation level.