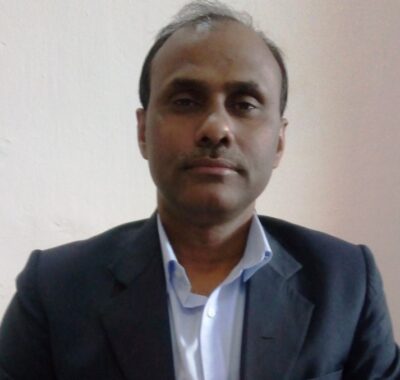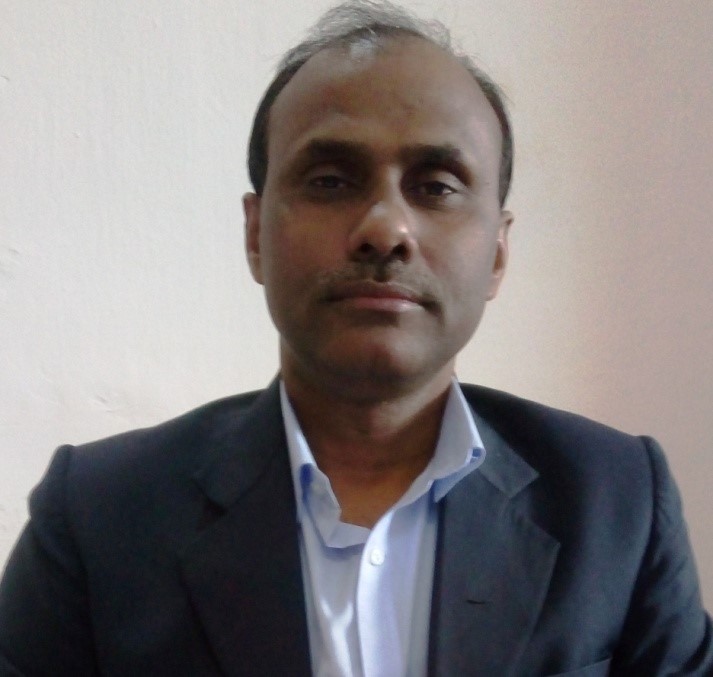 Name
:
Dr. Pankaj Kumar Singh
Address
:
Professor
Department of Animal Nutrition
Bihar Veterinary College,
Patna – 800014 (India)
E-Mail
:
vetpank@gmail.com
Phone
:
+91 7909079625
Area of Specialization:
Poultry Nutrition
Feed additive and supplements
Unconventional Feed Resources
Clinical Nutrition
Phytobiotics
Five Best Research Articles:
P.K. Singh (2008). Significance of phytic acid and supplemental phytase in chicken nutrition: a review. World's Poultry Science Journal. 63:553-580

P.K. Singh, V.K. Khatta, R.S. Thakur, S. Dey and M.L. Sangwan (2003). Effects of phytase supplementation on the performance of broiler chickens fed maize and wheat based diets with different levels of non-phytate phosphorus. Asian-Australasian Journal of Animal Science.16 (11): 1642-1649.

P.K.Singh, Chandramoni, K. Kumar and S. Kumar (2016). Effect of feeding wheat and rice straw based complete feed blocks on nutrients utilization, blood biochemical and growth performance in crossbred calves. Indian Journal of Animal Science. 86 (7): 771-776.

P.K. Singh, A. Kumar and D.P. Tiwari (2019). Effects of dietary supplementation of black cumin, garlic and turmeric on the production performance and egg quality of White Leghorn Hens. Animal Nutrition and Feed Technology. 19: 361-370

Kumar, D Kumar, P. K.Singh, T. Dhiman and I. Yoon (2019). Effect of dietary supplementation of XPC on milk production in lactating Murrah Buffaloes. Animal Nutrition and Feed Technology.19: 487-494.
Other publication:
| | | |
| --- | --- | --- |
| | : | 07 |
| | : | 63 |
| | : | 03 |
| | : | 42 |
| | : | 28 |
| | : | 04 |
| | : | 10 |
Member of Professional society:
Life member of Animal Nutrition Society of India
Life member of Animal Nutrition Association of India
Life member of Indian Association for the Advancement of Veterinary Research
Research Activities:
Completed Research Projects:
S.N.

Title

Period (tenure)
with  dates

Funding Agency

PI/Co-PI

1
Complete feed block for sustainable livestock production in Bihar
3 years
2010-2013
Bihar Agricultural University, Sabour
PI: Dr. Pankaj Kumar Singh
Co-PI: Dr. Chandramoni
2
Poultry Seed Project during IXth five year plan
4 years
2009-2013
Project Directorate on Poultry, Hyderabad
PI: Dr. M K Choudhary
Co-PI: Dr. Pankaj Kumar Singh
3
Improvement of Feed Resources and Nutrient Utilization in raising animal production
3 years
2008-2011
AICRP, ICAR. Delhi
Co-PI: Dr. C. Singh
Co-CCPI: Dr. Pankaj Kumar Singh
4
Effect of feeding apple pomace on the performance of growing sheep
2 years
2003-2004
SKUAST (K), Srinagar, J&K, India
PI: Dr. Pankaj Kumar Singh
Co-PI: Dr. F.A.Matoo
5
Utilization of locally available tree leaves as a feed resource of rabbits.
2 years
2005-2006
Project Directorate on Poultry, Hyderabad
PI: Dr. Pankaj Kumar Singh
Co-PI: Dr. A.S.Bhat
Ongoing Research Projects:
Sl. No.
Title of the Project
Duration
Funding agency
PI/Co-PIs
1.
Formulation and evaluation of area specific mineral mixture on the performance of dairy cattle and buffaloes

3 years
2018-2021

Bihar Animal Sciences University, Patna
PI: Dr. Pankaj Kumar Singh
Co-PI: Dr. Kaushalendra Kumar
2.
Innovation Grant under National Agricultural Higher Education Project (NAHEP)

4 years
2017-2021

ICAR
PI: Dr. Ravindra Kumar
Nodal Officer (GRM): Dr. Pankaj Kumar Singh
Honours and Awards:
Dr. S.K.Ranjhan Best Doctoral Thesis award' 2016-17  by Animal Nutrition Society of India
'Young Scientist Award' by Uttarakhand State Council of Science & Technology, India
'Distinguished Dairy Professional Award' by Dairy Technocrats' Association of Bihar
'Excellence in Research Award' by Society of Agricultural Innovation & Development, India
'Adjunct Faculty, Faculty of Veterinary Sciences, Banaras Hindu University, Varanasi
 ICAR- Junior Research Fellowship award during post-graduation
'Vice President (Eastern Region)' of Animal Nutrition Society of India.
Executive member of Animal Nutrition Association of India.
Best Poster Presentation award of Animal Nutrition Society of India of year 2019