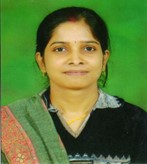 Area of specialization:
Animal Behaviour

Animal Production

Semen quality evaluation
Research article
Ranjana Sinha, M.L. Kamboj, Ashish Ranjan and S.S. Lathwal (2017). Effect of modified housing on behavioural and physiological responses of crossbred cows in hot humid climate. The Indian Journal of Animal Sciences. 87 (10): 1255–1258.
Ranjana Sinha, M.L. Kamboj, S.S. Lathwal and Ashish Ranjan (2018). Effect of housing management on production performance of crossbred cows during hot-humid season. Indian Journal of Animal Research. 52 (7): 1091-1094.
Ranjana Sinha, M.L. Kamboj, Ashish Ranjan and Indu Devi (2019). Effect of microclimatic variables on physiological and haematological parameters of crossbred cows in summer season. Indian Journal of Animal Research.53 (2): 173-177.
Ranjana Sinha, Mukesh Bhakat, Tushar Kumar Mohanty, Raj Kumar, Ashish Ranjan, Abdul Rahim, Shabir Ahmad Lone, Nadeem Shah, Adil Rasool Paray, Chandrashekhar Santosh Patiland Ajeet Singh (2021). Seasonal variation of sperm kinematics in murrah bulls under the tropical climatic condition. Bufalo Bulletin. 40(1): 87-98
Ashish Ranjan, Anand Jain, Archana Verma, Ranjana Sinha, Pooja Joshi, G. R. Gowane and Rani Alex (2023). Optimization of test day for milk yield recording and sire evaluation in Murrah buffaloes. Journal of Animal Breeding and Genetics DOI: 10.1111/jbg.12767.
Research Article                : 19

Popular Article                  : 12

Review Article                   : 08

Book chapters written       : 06

Abstract                              : 16
Members of Professional Societies:
Member of Veterinary Council of India (Regn. No. 5351).

Member of Bihar Veterinary Council (Regn. No. BVC-3628).

Life member of the Society for Conservation of Domestic Animal Biodiversity (SOCDAB-950).
Honours and Awards:
Second prize in a poster presentation on Increasing pollution and depleting biodiversity, (2018) ICAR-NBAGR, Karnal

Second prize in an oral presentation at the National Conference and Annual Convention of ISAPM 2020, Jaipur.

Best oral presentation at an international conference on Recent Trends in Bioinformatics and Biotechnology for Sustainable Development (2017) Society for Bioinformatics and Biological Sciences, Jamm

u.