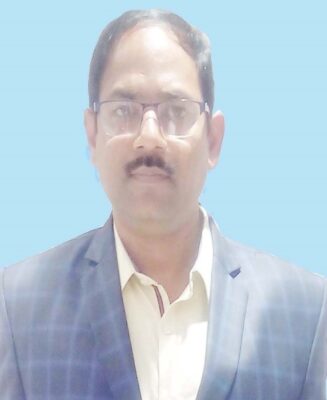 Name

:

Dr. Manoj Kumar Singh

Address

:

Assistant Professor




Department of Veterinary Anatomy




Bihar Veterinary College,




Patna – 800014 (India)

E-Mail

:

manojsighana@gmail.com

Phone

:

+91 9431846003
Area of Specialization:
Five best Research Article:
Gross Anatomical and Histomorphological study of Rabbit Hippocampus, M.K. Singh, R.K. Ghosh, A.K. Gautam, N.K. Singh, M.K. Sinha. The Indian Journal of field Veterinarians. VoL-9
Therapeutic Management of Dagnala disease in Bovine Int. J.Curr. Microbiol. App. Sci (2018) Special issue- 7:3567-3569.  Rajesh Kumar, M.K. Singh, Anil Kumar, M.Kumar. Bipin Kumar.
Comparative Gross and Histological studies on Nasal cavity of Black Bangal Goat and Garole sheep. M.K. Sinha, S. Ray, A.K. Gautam, M.K. Singh, and I. Ali Indian Journal of Veterinary Anatomy.
Morphometric Characterization of thoracic Girdle and humerus of emu. Suresh metha, Kallol Guha, K.K. Singh, Manoj Kumar, SinghIndian Journal of Poultry Sc. (2013) in 48(1): 131-132
Pathology of Lungs of Chicken in and around Patna N.K. Singh, Manoj Kumar Sinha and Manoj Kumar Singh J. Interaced. 18 (4) 573-575, 2014.
TV/Radio talks      :   5 Prag. Annadata- Bihar/ Jharkhand ETV. Bihar –( 2015-16)
Members of Professional Societies:
Indian Association of Veterinary Anatomists.
Hind Agricultural Research and Training Institue Member No. VSRJ/12/15.
Society for upliftment of rural economy, Member ship No. Lm/223/2018.
Research Activities
Completed Research Project
SL.No.

Title of the project

Capacity

Duration

Funding agency

1.
To Prepare Visual aid of Leg Conformation of Horse
PROJECT CODE- S.P/A.H./BVC/2013-15

PI

2 YEARS.

 STATE PLAN  B. A. U. ,SABOUR