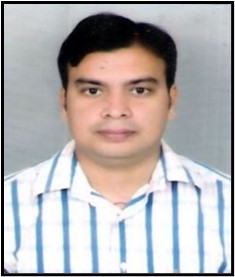 Name

:

Dr. Diwakar Mishra

Address

:

Assistant Professor




Department of Dairy Technology




Sanjay Gandhi Institute of Dairy Technology,




Patna – 800014 (India)

E-Mail

:

diwakaraaidu@gmail.com

Phone

:

+91 7019679209
Area of specialization:
Dairy Technology

Food Technology

Traditional Indian Dairy Products
Five Best Publications:
Effect of different coagulants on the yield, sensory, instrumental colour and textural characteristics of cow's milk Paneer. Ranjan Kumar, Diwakar Mishra, Harinkumar Sutariya, Madhabhai B Chaudhary and Kulkarni J Rao. International Journal of Dairy Technology. 2019. Volume 72(2); 1-9.
Antimicrobial properties of black grape (Vitis vinifera L.) peel extracts against antibiotic-resistant pathogenic bacteria and toxin producing molds. Devbrat Yadav, Arvind Kumar, Pramod Kumar and Diwakar Mishra. Indian Journal Of Pharmacology, November-December: 2015, Vol. 47( 6):663-667.
Optimization and functional analysis of Guava enriched chocolate formulation. Smita Singh, D Mishra and Anil K Chauhan. Indian Journal of Dairy Science. December 2018 Volume 71(6); 571-578.
Effect of black pepper extract on sensory attributes and shelf life of paneer. Diwakar Mishra, Jayaraj Rao and Santosh Anand. The Pharma Innovation Journal 2021; 10(4): 732-736.
Effect of pH on Sensory, Textural, Microbial Quality and Shelf-life of Paneer. Diwakar Mishra, K. Jayaraj Rao, Rashmi Bhardwaj, Harin Sutariya, Roshan S. Kavitkar and Wangdare Sachin Subhash. Intl. J. Food. Ferment. Technol., December: 2016, Vol. 6(2), 405-414.
Membership of Professional Societies:
Indian Dairy Association and Association of Food Scientists & Technologists